Club Notices
Nutrition Presentation
Below is a copy of some of the slides used by Andrew Shepherd from Applied Nutrition at the recently held Nutrition presentation.
Most swimmers, parents and coaches who were present found the talk to be both interesting and informative.
If anyone has any questions  about the content please see either Kevin or Simon.
FINA Rule Changes
Can all gala swimmers please check that they understand the new rules from FINA that came into place on the 1st October 2015. Particularly the ones on Butterfly, Breaststroke and Backstroke finishes.
If unsure please ask one of the coaches for guidance.
ProSwimwear
Prescot SC have selected ProSwimwear as a provider of swimwear and equipment.
The ProSwimware site has equipment  from a large range of suppliers including Arena, Finis, Adidas, Maru and Zoggs.
When goods are ordered via a specific URL then Prescot SC gets paid commission and earns some money for the club.
Please do not save the club page URL www.proswimwear.co.uk/swim-clubs/prescot-swimming-club.html  as a favourite otherwise the sales cannot be tracked and we won't earn any commission
Padlocks for lockers at KLCP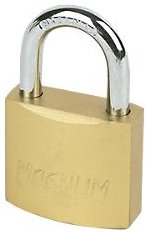 Knowsley Leisure Centre have introduced a new system for the lockers - you need to either bring a padlock - or buy one at reception.
A 40mm padlock is recommended, with a 6-8mm wide shackle.
 Apparently people were wondering off with the keys keeping the locker for their own personal use.
Land Training
The club are pleased to announce some changes to Club Land Training sessions.
Land Training is an essential part of developing swimmers of all abilities and forms an integral part of the Club and Squad programmes. Recently we have seen many Club swimmers participate on a Monday, and the benefits have been seen in the water.
New venues have now been booked so Club land training will be as follows;
Monday The 7:30-8:00pm Land Training has moved to Thursday - see below.
Thursday joint Club and Squad - new Land Training session at KLCP in the Main Sports Hall 7:30pm-8:30pm. We would like to invite all Club members to this session. This new session will be £1 per session for Club members, to help us meet the cost of the Sports Hall.
Club Sponsors
The club are looking for Sponsors. Please check out the new Sponsors page.
For details of the packages available please look at the Sponsorship Options page.